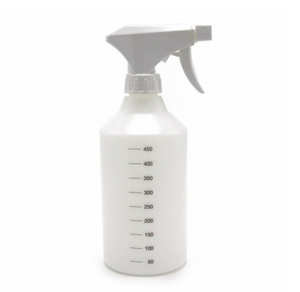 la droguerie ecologique
Spray bottle in bioplastic / Μπουκάλι ψεκασμού σε βιοπλαστικό - 500ml
Regular price
€3,40
€0,00
Unit price
per
Tax included.
Shipping
calculated at checkout.
Graduated spray bottle in bioplastic 510ml
With graduations every 50 ml
Suitable for vinegar and homemade household products.
Made of recyclable bioplastic.
Mechanical pressurization, without propellant gas. Vegetable plastic in HDPE and PET without chlorine, phthalate or bisphenol. Recyclable.
Composition
Organic HDPE from sugar cane ethanol
Διαβαθμισμένο μπουκάλι ψεκασμού σε βιοπλαστικό 510ml Με διαβαθμίσεις ανά 50 ml Κατάλληλο για ξύδι και σπιτικά προϊόντα οικιακής χρήσης. Κατασκευασμένο από ανακυκλώσιμο βιοπλαστικό.
Μηχανική πίεση, χωρίς προωθητικό αέριο. Φυτικό πλαστικό σε HDPE και PET χωρίς χλώριο, φθαλικές ενώσεις ή δισφαινόλη. Ανακυκλώσιμο. Σύνθεση Οργανικό HDPE από αιθανόλη ζαχαροκάλαμου
---