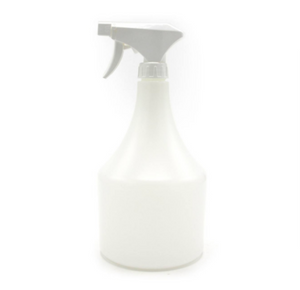 la droguerie ecologique
Spray bottle in bioplastic / Μπουκάλι ψεκασμού σε βιοπλαστικό - 1100ml
Regular price
€3,60
€0,00
Unit price
per
Tax included.
Shipping
calculated at checkout.
This 1010 ml spray bottle allows you to spray your household product preparations without propellant gas, by a simple mechanical action. Unscrewable and refillable, resistant to acids, bases and essential oils.
Αυτό το μπουκάλι ψεκασμού 1010 ml σάς επιτρέπει να ψεκάζετε τα παρασκευάσματα οικιακών προϊόντων σας χωρίς προωθητικό αέριο, με μια απλή μηχανική ενέργεια. Ξεβιδώνεται και ξαναγεμίζει, ανθεκτικό σε οξέα, βάσεις και αιθέρια έλαια.
---