Lamazuna
Solid Shaving Bar – with organic Shea Butter
Regular price
€9,50
€0,00
Unit price
per
Tax included.
Shipping
calculated at checkout.
Sold in Bulk! We can ship it to you in reused paper, cotton pouch, Lamazuna's metal round travel tin or upcycled pouch, to be selected separately on our site.
Made with fair trade, organic shea butter, this shaving bar cares for your skin when you shave. Once you've finished, just rinse it off!
Our shaving bar is unisex and can be used all over the body. It's equivalent to two cans of shaving foam and will last for about three months when used once a day.
Precautions and storage:
To ensure that your solid shaving bar lasts for as long as possible, look after it in the same way as our other solid products. Keep it dry between uses by placing it on our Incredible Organiser, in a small storage jar, or in one of our mini pouches! 
Our shaving bar is ideal if you want a gentle shave, and can be used by men and women! And because it contains shea butter, it cares for your skin too. 
There's no need for a shaving brush with our solid shaving bar. Just wet it with tap water, then gently rub it over your skin. It leaves a rich creamy lather, for a smooth and easy shave.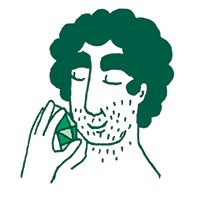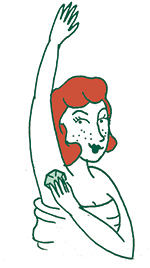 This unisex shaving bar can be used on the face, legs, underarms, or anywhere else you'd like to shave! 
Precautions: Avoid contact with the eyes and mucous membranes. Keep out of the reach of children. For external use only. Do not ingest. Do not use if you are allergic to any of the ingredients.
Πωλείται χύμα! Μπορούμε να σας το στείλουμε σε επαναχρησιμοποιημένο χαρτί, βαμβακερή θήκη, Μεταλλικό στρογγυλό κουτί ταξιδιού της Lamazuna ή ανακυκλωμένη θήκη, για επιλογή ξεχωριστά στο site.
---