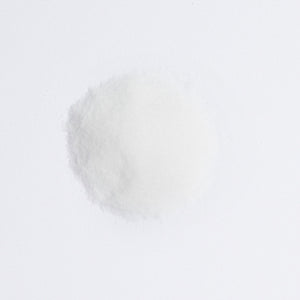 la droguerie ecologique
Sodium Bicarbonate - in bulk / Τεχνική Σόδα - Χύμα
Regular price
€0,48
€0,00
Unit price
per
Tax included.
Shipping
calculated at checkout.
SOLD IN BULK! if purchased online, we will send you the product in used jars or bags! 
 Sodium Bicarbonate of soda (na-hco3) has multiple ecological information and is cheap. variety and richness of its applications are amazing. Baking soda can thus replace many products for which you pay so much. Instead of buying all the descaling products, chemical detergents, deodorants and products like Cleanser, softener, abrasive, pH adjuster, deodorant, anti-limescale… applications are.
USES
Deodorant: sprinkle on the carpet, on the fridge, on the shoes, as a fabric softener in the washing machine.
• Scrubbing: degreases sinks, showers or bathtubs in no time. Infallible.
• Cleaner: carefully add to the mixture of 1/4 white vinegar and 3/4 water + essential oil: a super strong and natural cleaner. Yes there is.
• Garden: fungicide and therefore a super ingredient for plant survival.
• Peel off labels: on your glass jars that you want to reclaim, put boiling water in the jar to easily remove the label. Next, run an oil/bicarbonate mixture (same dose for both) and run it over the leftover glue, and your jars will be perfect.
ΠΩΛΕΙΤΑΙ ΧΥΜΑ! εάν το αγοράσετε online, θα σας στείλουμε το προϊόν σε μεταχειρισμένα βάζα ή σακούλες!
Το διττανθρακικό νάτριο ή η σόδα (Na-HCO3) έχει πολλαπλές οικολογικές ιδιότητες και είναι φθηνό. Η ποικιλία και ο πλούτος των εφαρμογών του είναι εκπληκτικά. Η μαγειρική σόδα μπορεί έτσι να αντικαταστήσει πολλά προϊόντα για τα οποία πληρώνετε τόσα πολλά. Αντί να αγοράζετε προϊόντα αφαίρεσης αλάτων, χημικά απορρυπαντικά, αποσμητικά χώρου και προϊόντα καθαρισμού… σκεφτείτε τη μαγειρική σόδα. Καθαριστικό, μαλακτικό, λειαντικό, ρυθμιστής pH, αποσμητικό, κατά του ασβεστόλιθου… οι εφαρμογές του είναι πολλαπλές!
ΧΡΗΣΕΙΣ
Αποσμητικό: πασπαλίζουμε στο χαλί, στο ψυγείο, στα παπούτσια, ως μαλακτικό  στο πλυντήριο.
• Τρίψιμο: απολιπαίνει νεροχύτες, ντους ή μπανιέρες σε χρόνο μηδέν. Αλάνθαστος.
• Καθαριστικό: προσθέστε προσεκτικά στο μείγμα από 1/4 λευκό ξύδι και 3/4 νερό + αιθέριο έλαιο: ένα σούπερ ισχυρό και φυσικό καθαριστικό. Ναι, υπάρχει.
• Κήπος: μυκητοκτόνο και άρα σούπερ συστατικό για την επιβίωση των φυτών.
• Ξεφλουδίστε τις ετικέτες: στα γυάλινα βάζα σας που θέλετε να ανακτήσετε, βάλτε βραστό νερό στο βάζο για να αφαιρέσετε εύκολα την ετικέτα. Στη συνέχεια, περάστε ένα μείγμα λαδιού / διττανθρακικού (ίδια δόση και για τα δύο) και περάστε το πάνω στα υπολείμματα της κόλλας, και τα βάζα σας θα είναι τελεια.
---