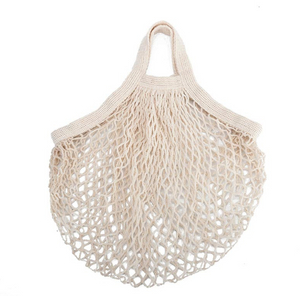 ah table !
Net Bag in Organic Cotton (short handles) - Τσάντα δίχτυ από οργανικό βαμβάκι (κοντές λαβές)
Regular price
€5,00
€0,00
Unit price
per
Tax included.
Shipping
calculated at checkout.
The organic cotton tote bag is ecological and allows you to do your shopping without using plastic bags.
High quality and 100% customizable, the organic cotton net bag is made of a very resistant fabric.
Η τσάντα tote από οργανικό βαμβάκι είναι οικολογική και σας επιτρέπει να κάνετε τις αγορές σας χωρίς να χρησιμοποιείτε πλαστικές σακούλες.
Υψηλής ποιότητας και 100% προσαρμόσιμη, η τσάντα από οργανικό βαμβάκι είναι κατασκευασμένη από πολύ ανθεκτικό ύφασμα.
---