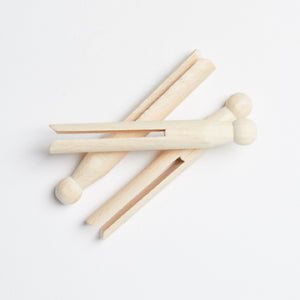 la droguerie ecologique
Clothespins in wood / Ξύλινα μανταλάκια
Regular price
€0,25
€0,00
Unit price
per
Tax included.
Shipping
calculated at checkout.
Clothespins in beech wood from ecologically managed forests without any steel element.
You can also use them to close your kraft bags for bulk purchases.
Available by the unit or in a cloth bag of 25 pieces.
Ξύλινα μανταλάκια για ρούχα σε ξύλο οξιάς από οικολογικά διαχειριζόμενα δάση χωρίς κανένα στοιχείο χάλυβα.
Μπορείτε επίσης να τα χρησιμοποιήσετε για να κλείσετε τις τσάντες kraft για τις αγορές σας χύμα.
Διατίθεται ανά μονάδα ή σε υφασμάτινη τσάντα 25 τεμαχίων.
---