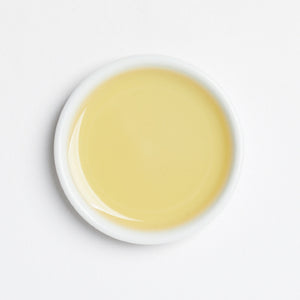 la droguerie ecologique
Μαύρο σαπούνι - Χύμα / Black soap - in bulk
Regular price
€0,80
€0,00
Unit price
per
Tax included.
Shipping
calculated at checkout.
SOLD IN BULK! if purchased online, we will send you the product in used jars or bottles! You can also choose to add (separetely from the site) one reusable glass spray botlle (available in 500ml) or bioplastic spray bottle (available in 500ml or 1L)
✓ Black soap is one of the must-have products for natural house cleaning! Entirely biodegradable, it cleans, sanitizes and nourishes all surfaces or floors: tiles, floor tiles, terracotta, ceramics, plastic coatings, marbles, wooden floors, slates, waxed concrete, linoleums, etc.
✓ Composition: Water (over 30%), soap obtained from organic olive pomace and organic sunflower and olive oils (between 15 and 30%). High soap concentration: about 20%. pH around 9. No thickener or derivative of palm, copra or coconut.
✓ Ecocert certified
✓ Made in France
✓ Directions for use: dilute 2 doses of black soap in 5 liters of lukewarm water. Wash and sponge.
✓ Can also be used for: washing up liquid, fighting aphids, mealybugs or spider mites, or for grooming pets
✓ Precautions for use: does not present any toxicity either for the organism or for the environment. Do not swallow. In case of contact with eyes, rinse thoroughly with clear water. If irritation persists, consult a doctor. Keep out of reach of children.
ΠΩΛΕΙΤΑΙ ΧΥΜΑ! εάν το αγοράσετε online, θα σας στείλουμε το προϊόν σε μεταχειρισμένα βάζα ή μπουκάλια! Μπορείτε επίσης να επιλέξετε να προσθέσετε (ξεχωριστά από τον ιστότοπο) ένα επαναχρησιμοποιήσιμο γυάλινο μπουκάλι ψεκασμού (διατίθεται σε 500 ml) ή βιοπλαστικό μπουκάλι ψεκασμού (διατίθεται σε 500 ml ή 1 λίτρο)

✓ Το μαύρο σαπούνι είναι ένα από τα προϊόντα που πρέπει να έχετε για φυσικό καθαρισμό σπιτιού! Πλήρως βιοδιασπώμενο, καθαρίζει, απολυμαίνει και θρέφει όλες τις επιφάνειες ή δάπεδα: πλακάκια, πλακάκια δαπέδου, τερακότα, κεραμικά, πλαστικές επιστρώσεις, μάρμαρα, ξύλινα δάπεδα, πλάκες, κερωμένο σκυρόδεμα, λινέλαιο κ.λπ.
✓ Σύνθεση: Νερό (πάνω από 30%), σαπούνι από βιολογικό πυρηνέλαιο και βιολογικό ηλιέλαιο και ελαιόλαδο (μεταξύ 15 και 30%). Υψηλή συγκέντρωση σαπουνιού: περίπου 20%. pH γύρω στο 9. Χωρίς πυκνωτικό ή παράγωγο φοίνικα, κόπρα ή καρύδα.
✓ Πιστοποίηση Ecocert
✓ Κατασκευάζεται στη Γαλλία
✓ Οδηγίες χρήσης: αραιώστε 2 δόσεις μαύρου σαπουνιού σε 5 λίτρα χλιαρό νερό. Πλύσιμο και σφουγγάρι.
✓ Μπορεί επίσης να χρησιμοποιηθεί για: υγρό πλυσίματος, καταπολέμηση αφίδων, αλευροφόρων ή ακάρεων αράχνης ή για την περιποίηση κατοικίδιων
✓ Προφυλάξεις κατά τη χρήση: δεν παρουσιάζει τοξικότητα ούτε για τον οργανισμό ούτε για το περιβάλλον. Μην καταπιείς. Σε περίπτωση επαφής με τα μάτια, ξεπλύνετε καλά με καθαρό νερό. Εάν ο ερεθισμός επιμένει, συμβουλευτείτε γιατρό. Να φυλάσσεται μακριά από παιδιά.
---