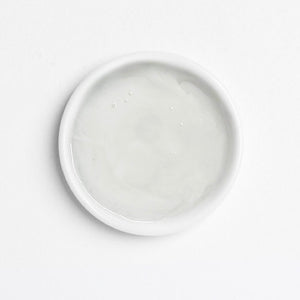 egreeno
Φυσικό Συμπυκνωμένο Μαλακτικό ρούχων Egreeno - Χύμα / Natural Concentrated Fabric Softener - in bulk
Regular price
€0,50
€0,00
Unit price
per
Tax included.
Shipping
calculated at checkout.
SOLD IN BULK! if purchased online, we will send you the product in used jars or bottles! You can also choose to add (separetely from the site) one reusable glass botlle (available in 300ml and 1L) 
1L = 40 washes
Available with fragrance (essential oil) or without.
Natural Fabric Softener with Essential Oils: With white vinegar and lavender and eucalyptus essential oils. Offers the ideal solution for anyone looking for top quality clean and smelling clothes. Extremely pure, natural with a wonderful aroma, it is the ideal natural fabric softener with essential oils for daily use. You can combine it with natural laundry detergent for an excellent result.
OR
Fragrance-free baby fabric softener: With white vinegar. Offers the ideal solution for every parent looking for top quality for their little one. Extremely pure, natural and odorless, it is the ideal baby fabric softener for daily use. Part of the egreeno scent baby detergent range.
- approved by ecologists & paediatricians
-hypoallergenic
- dermatologically tested
- concentrated composition
- laboratory tested
-vegan
ΠΩΛΕΙΤΑΙ ΧΥΜΑ! εάν το αγοράσετε online, θα σας στείλουμε το προϊόν σε μεταχειρισμένα βάζα ή μπουκάλια! Μπορείτε επίσης να επιλέξετε να προσθέσετε (ξεχωριστά από τον ιστότοπο) ένα επαναχρησιμοποιήσιμο γυάλινο μπουκάλι (διατίθεται σε 300ml και 1L) 
1L = 40 πλύσεις
Διατίθεται με άρωμα (αιθέριο έλαιο) ή χωρίς.
Φυσικό Μαλακτικό ρούχων με αιθέρια έλαια: Με λευκό ξύδι και αιθέρια έλαια λεβάντας και ευκάλυπτου. Προσφέρει την ιδανική λύση για τον καθένα που αναζητά την κορυφαία ποιότητα για καθαρά και μυρωδάτα ρούχα. Εξαιρετικά αγνό, φυσικό με υπέροχο άρωμα, είναι το ιδανικό φυσικό μαλακτικό ρούχων με αιθέρια έλαια για καθημερινή χρήση. Μπορείτε να το συνδυάσετε με το φυσικό απορρυπαντικό ρούχων για ένα άριστο αποτέλεσμα.
Η
Βρεφικό μαλακτικό ρούχων χωρίς άρωμα: Με λευκό ξύδι. Προσφέρει την ιδανική λύση σε κάθε γονιό που αναζητά την κορυφαία ποιότητα για το αγγελούδι του. Εξαιρετικά αγνό, φυσικό και άοσμο, είναι το ιδανικό βρεφικό μαλακτικό ρούχων για καθημερινή χρήση. Μέρος της σειράς με βρεφικά απορρυπαντικά egreeno αοσμο. 
εγκεκριμένο από οικολόγους & παιδιάτρους
υποαλλεργικό
δερματολογικά ελεγμένο
συμπυκνωμένη σύνθεση
εργαστηριακά ελεγμένο
vegan
---